<100>




Relieving Stress! … The Composite Way





If running a busy practice wasn't stressful enough, the dental procedures that we carry out every day can add to that stress if the process or procedure is technique sensitive and complicated. The last thing we all want is a patient returning with pain or issues that we have rectify….usually at our expense! The process of placing a composite restoration can be stressful if the procedure used isn't simple, straight forward, and easy to understand.

Most composites require bonding to the tooth with the use of an adhesive. The gold standard is sometimes thought to be the 4th generation systems with separate etching, priming and bonding protocols which take time, are very technique sensitive but if done properly can provide an excellent bond. The last 25 years have seen dental manufacturers simplify the adhesive procedure and we have seen 4th generation move into 5th, 6th and finally to the 7th where all etch, prime and bonding components were combined into one bottle, with one brush, that could simply be applied to teeth.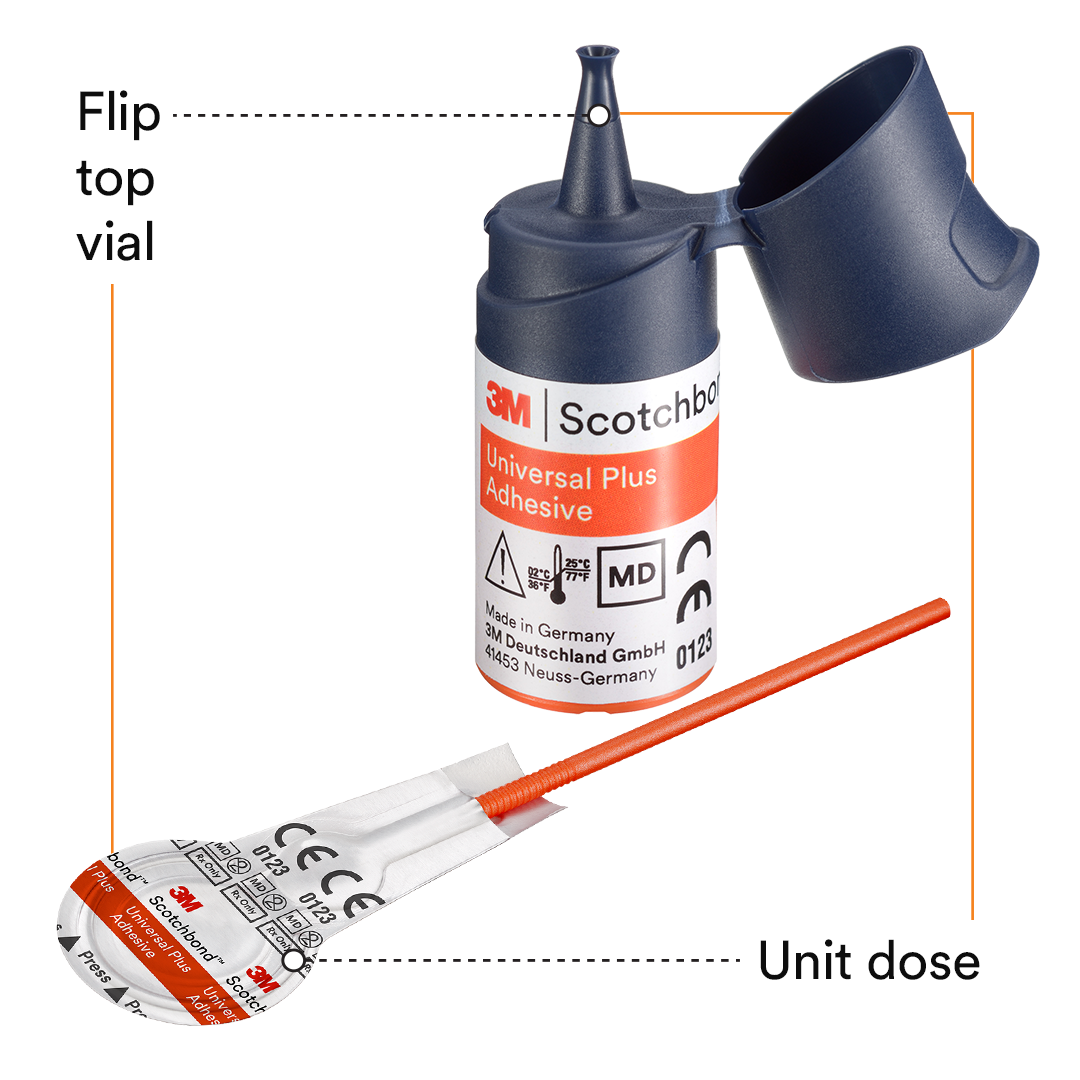 3M™ Scotchbond™ Universal Plus Adhesive

2011 saw the end of the generation terminology with the development of the first universal adhesive, with 3M™ Scotchbond™ Universal adhesive. An all-in-one adhesive with a starting pH of 2.7 meant that this could easily be applied to dentine and cut enamel and with the use of a separate etching gel, this could be used to treat challenging surfaces such as uncut enamel. With the addition of MDP and Silane, Scotchbond Universal adhesive paved the way for adhesive systems that weren't just designed for teeth but could also be used to prime the fitting surfaces of indirect restoration make it a truly universal adhesive for nearly all dental bonding situations.

2020 saw this new technology improved with the addition of some radiopaque resins and an improved silane coupling agent. The new 3M™ Scotchbond™ Universal Plus Adhesive is the world's first radiopaque universal adhesive which now take all the guess work out of those shadows that we can often see lurking under restorations on radiographs. Is it a pool of adhesive? Or is it decay? Well, if you've used Scotchbond Universal Plus, it's highly unlikely that you're looking at adhesive! Taking the guess work out of x-ray analysis; being available in one bottle or unit dose; and being indicated for direct and indirect applications, Scotchbond Universal Plus adhesive removes a lot of the stress and technique sensitivity often associated with the bonding procedure.

Composite placement can be stressful in more ways than one! Clinician stress is often high when multilayering different opacities in an upper 7 when trying to minimize the c-factor by doing our incremental herring bone layering pattern, trying to ensure that each composite layer is no more than 2mm so it will be light cured properly. Thankfully, the arrival of bulk fill composites into the market in around 2012 really helped with this and these are commonly found in most dental surgeries today. Starting off as translucent flowable materials, these products generate much less stress within the restoration therefore putting much less stress on surrounding tooth. Limited by their lack of strength and aesthetic properties, more highly filled bulk fill composites have been introduced which don't require a capping layer and can be placed very quickly and easily to depths of around 4 or 5mm.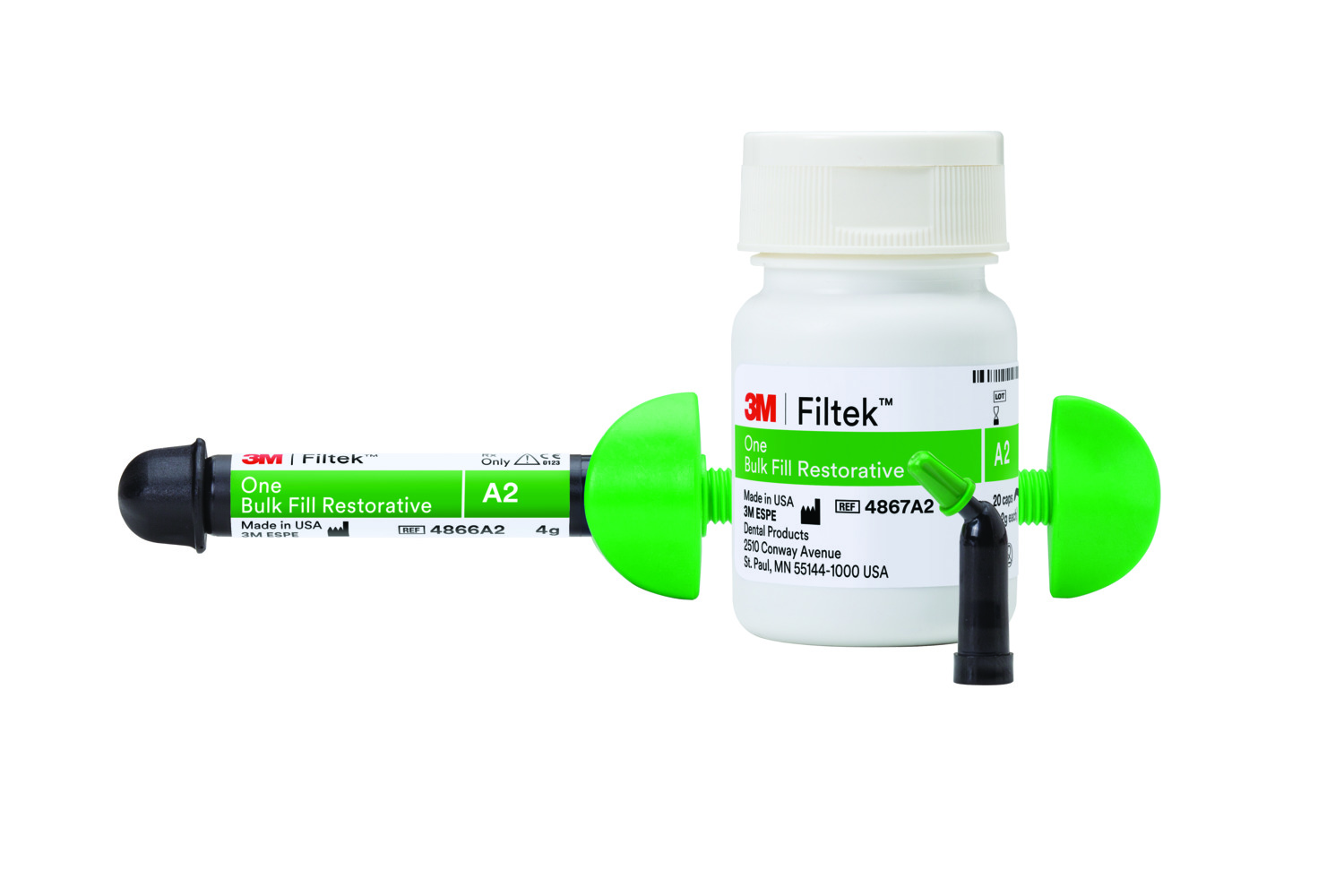 3M™ Filtek™ One Bulk Fill Restorative

3M™ Filtek™ One Bulk Fill restorative is one of the most innovative to come to the market in recent times. Incorporating stress relieving monomers and true nanofiller, Filtek One bulk fill exhibits very low internal stresses and excellent wear properties against apposing enamel. But, probably the most outstanding feature of this material is its ability to change its refractive index during curing. Once upon a time, this family of restorative materials may have left a restoration appearing a little grey due to the increased translucency. This translucency is obviously essential to provide a deep depth of cure. This highly novel refractive index change allows the material to be bulk placed while translucent and then during the curing, the refractive index shift increases the opacity of the material, giving a result which is as opaque as a traditional composite. Indicated for both anterior and posterior work, Filtek One is a game changer when it comes to bulk placing composite.
Many composites are designed to be cured to a maximum depth of 2mm and because of this many curing lights have been designed with this in mind. The current issue is that the number of bulk fillings materials on the market is increasing by the day, and we know that the further we go from the end of the curing light tip, the more the light has spread and dispersed just like when we use a torch. As light spreads the intensity can drop and that is not ideal if we are curing 4 or 5mm away from the end of the light guide.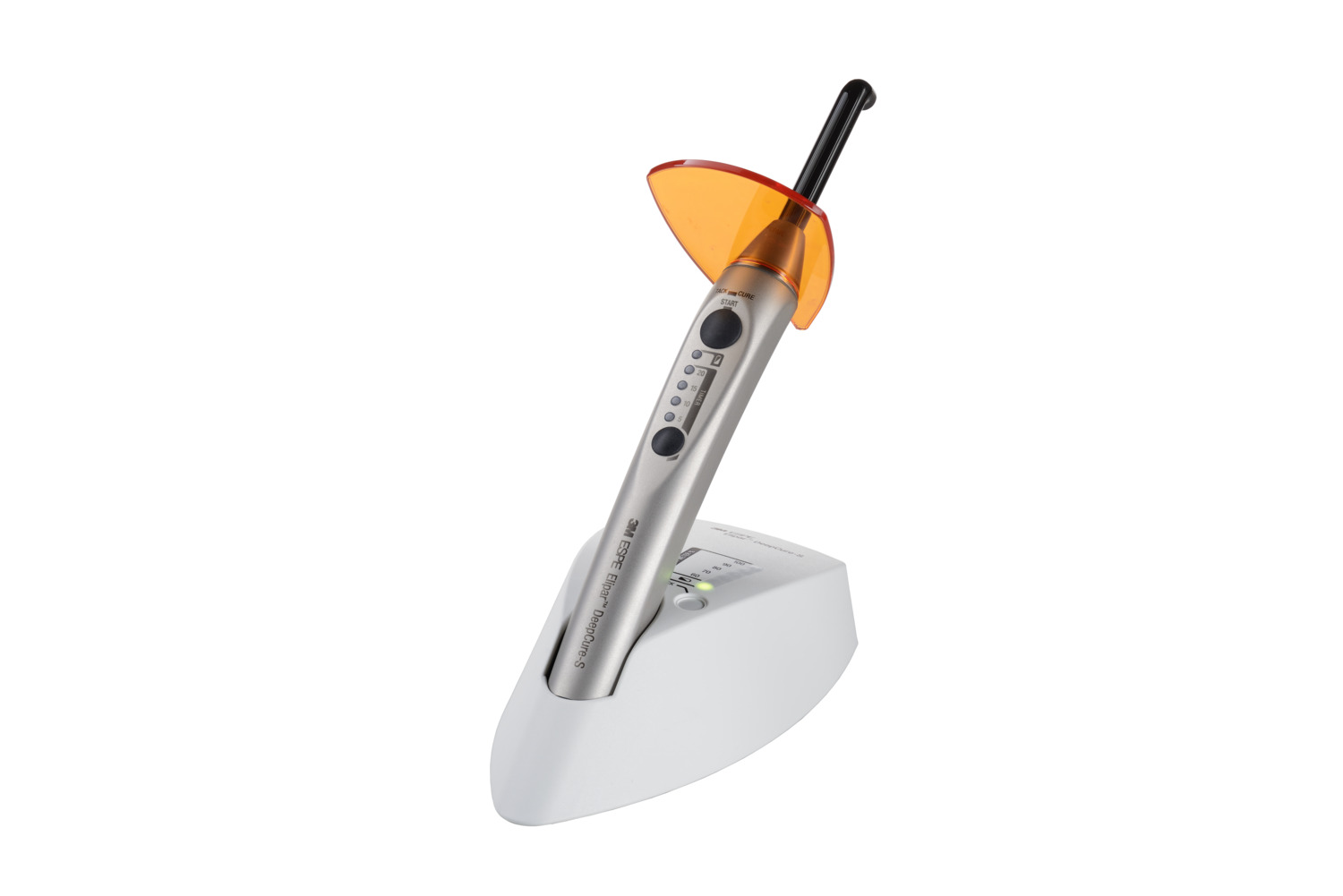 3M™ Elipar™ DeepCure Curing Lights

To rectify this, the 3M™ Elipar™ DeepCure curing lights have been built with an LED light that is columnated. This means that the light beam is emitted in a column and the spreading of the beam is minimal providing peace of mind that the intensity of light at the top of the composite is that same as that which is reaching 4 or 5mm away. Nearly all the bulk fill materials are translucent enough to allow the curing light to penetrate up to 5mm, but the Elipar DeepCure lights will reduce your stress that your composite isn't being cured at the base.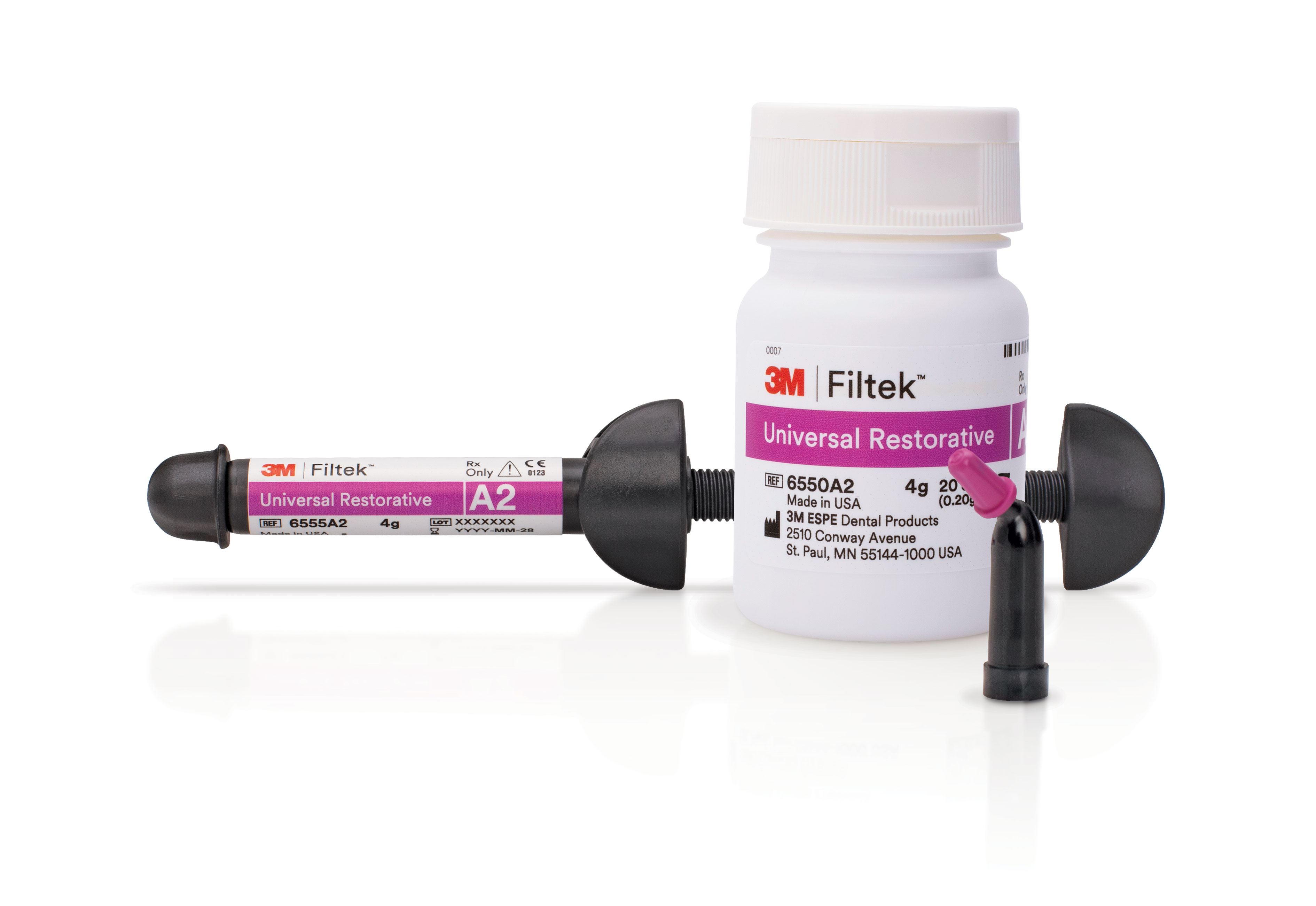 3M™ Filtek™ Universal Restorative

To help further, stress relieving technology is no longer confined to bulk fill composites; 3M™ Filtek™ Universal restorative incorporates the stress relieving chemistry while providing the user with a 2mm depth of cure and a set of 8 shades which will cover the entire of the classic vita shade guide. Utilising "natural match" technology, the material blends seamlessly with the adjacent teeth. Available also with a pink opaquer and extra white shade, masking of stains and dark colours is easy and having one shade for all white and bleached eventualities takes all the stress out of shade matching a white dentition.


3M, Scotchbond, Filtek and Elipar are trademarks of 3M Company. © 3M 2022




100>